Eddie and Julie Chen from Taiwan came to USA on the dreams of having their own Chinese restaurant.  Master Chef Eddie Chen started cooking  on the west coast.  He has cooked in such cities as San Francisco, Los Angeles, Santa Cruz, Las Vegas, Napa Valley Reno, Denver, and cities in Florida. Specializing in Mandarin Chinese cooking, in 1990 the Chen's dream came true and The Mandarin was opened in the Menards Plaza.  Since 2005 they have been serving some of the finest Chinese cuisine on the bank of the Wisconsin River overlooking beautiful downtown Wausau.

History of the Mandarin Restaurant

The Mandarin Restaurant Today

 Delivery Available!

715-848-2120

some restrictions apply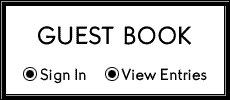 Located on the bank of the Wisconsin River overlooking beautiful Downtown Wausau The Mandarin Chinese Restaurant offers the areas finest Mandarin Chinese Cuisine.  We have an area you can reserve for your large group of 50.  During the great Wisconsin summer we have a screened in patio where you can enjoy great Chinese food and watch the wildlife on the river.  Order a cocktail, a glass of wine, or a beer at our horse shoe shaped bar. You will not be disappointed!

Click on thumbnail for larger photo.